The 3rd Advisory Board Meeting of NOE (Network Of Excellence) was held at ISM
On December 17, 2019, the 3rd Advisory Board Meeting of NOE Project was held at the Institute of Statistical Mathematics (ISM).
This meeting was the very frist opportunity that all six advisory board members in each NOE domain were attend after ISM reorganized NOEs and NOE-type research centers since 2015.
Prof. Yamashita, a vice Director-General who is also assined as the Director of the NOE Promotion Unit, was the moderator. At first, Prof. Tsubaki, Director-General of ISM, gave a presentation about the outline of the institute and history of the NOE Project. Prof. Ito, another vice Directo-General, explined regarding the comments from the international external review last year including our responding activities. Then leaders gave presentations in each NOE domain on their own.
It took six and a half hour including a break and a facility tour because there were so much eager questions/answers and discussions until the end of the meeting. Each member of the Advisory Board gave many crucial opinions or comments concerning grobal social trend or situation for the much fruitful promotion of this project so that ISM will continue and develop as an Inter-university Research Institute for every research community.
ISM will also publish the report of this meeting later on.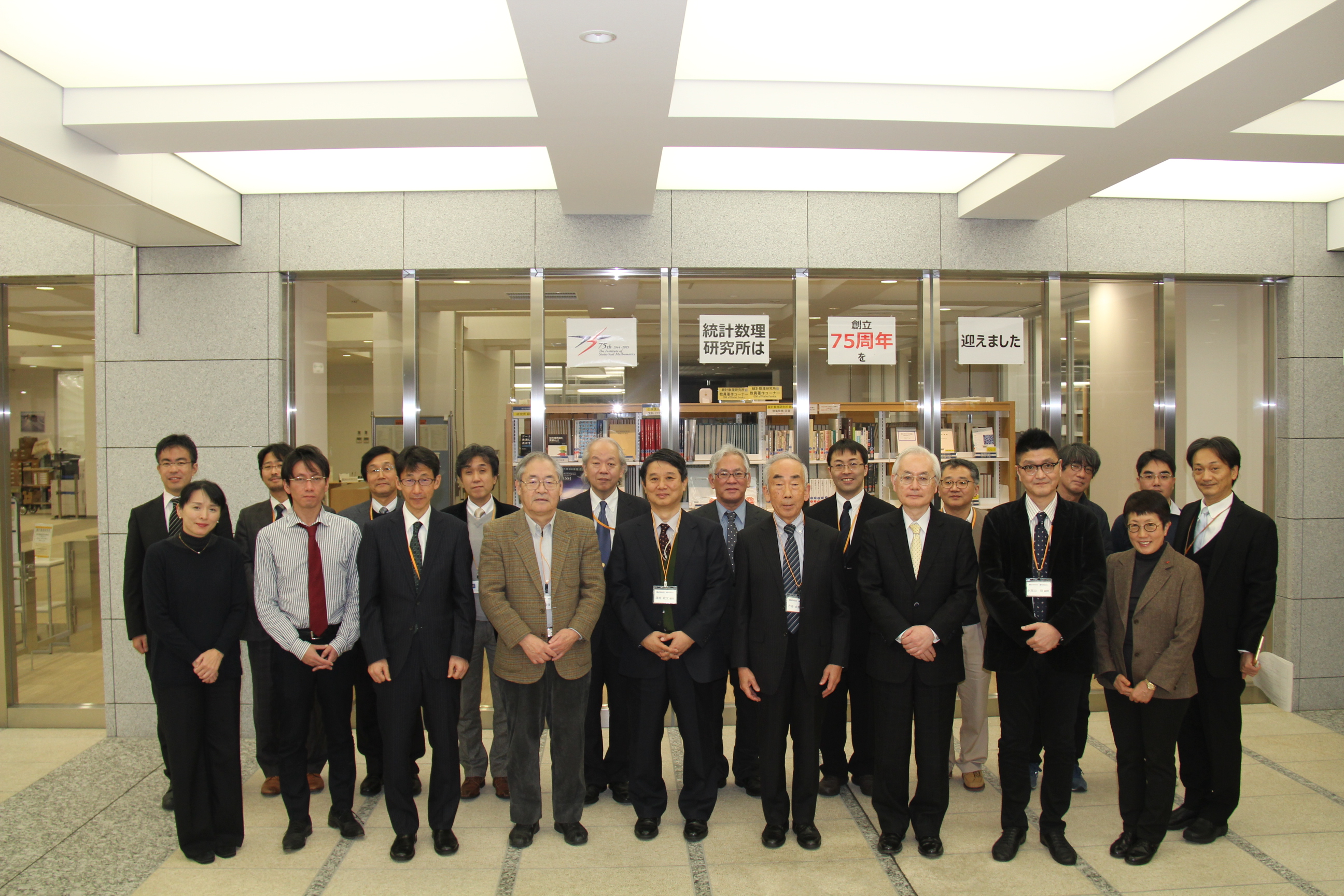 One scene from the 3rd Advisory Board Meeting of the NOE Project.