Control of systems which exhibit irregular and complicated changes has become an important issue in many fields. The statistical theory and computing program TIMSAC that was developed by the Institute realizes a new control method never before seen. It was first applied to the control of a cement production process, then to automatic steering of ships, and control of boiler temperature at thermal power stations, etc. Also the applications of this program package have been widened to include electroencephalogram analysis, economic time series analysis, etc.
§1 Automatic steering of ships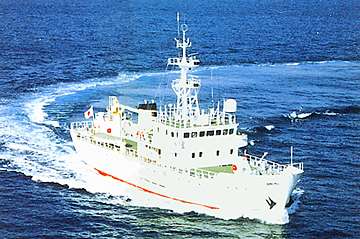 Photo by Tokyo University of Mercantile Marine
Research results of the autopilot designed through statistical methods are applied to the training ship of Tokyo University of Mercantile Marine, and even newer research is under way.
§2 Control of cement kiln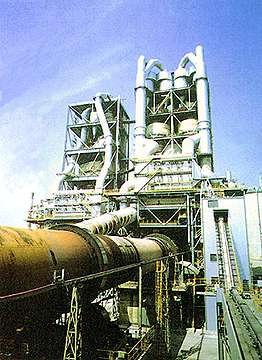 Photo by the Taiheiyo Cement Co., Ltd.
Application of statistical methods to the cement production process was realized for the first time by the Chichibu Cement Co., Ltd., showing its capability in controlling complicated systems.
§3 Temperature control at thermal power stations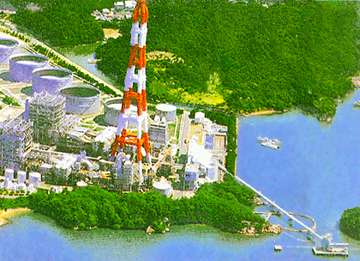 Photo supplied by the Kyushu Electric Power Co., Inc.
Statistical control of boiler temperature for use at thermal power stations was put to practical use by the Kyushu Electric Power Co., Inc. for the first time,exhibiting superb controllability.
§4 Control of aircraft flutter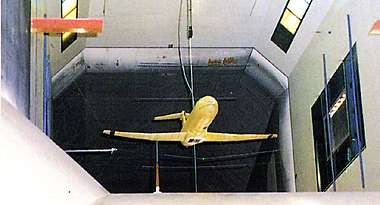 Photo by the National Aerospace Laboratory,
Science and Technology Agency
Aircraft fluttering is a phenomenon of aircraft wings vibrating violently which could cause destruction of fuselage. The photo shows the wind tunnel test of active control technology that controls the aircraft fluttering by use of a similar model. For the purpose of accurately predicting the limit of velocity at which fluttering occurs, an AIC-incorporated estimation program using the local stationary time series data analysis method is used.